Were you looking for the perfect graphic design software but got lost in the abundance of choices? Do you need help in finding the right graphic design software that best suits your needs?
Don't worry because we have got you covered. We have compiled a list of graphic design software that will help you with this confusing choice. The blog is divided into different categories of needs to make your search easier. So, let's start!
Graphic Design Software For Beginners
If you are new in the graphic design field then the following software are more suitable for your needs. These graphic design software come with a low learning curve making them perfect for beginners.
Adobe Photoshop
Software type – Paid, Price – $22.47/mo
Available on – Windows and Mac
This name sounds familiar to almost every individual when it comes to designing. Photoshop is the original Adobe software and remains the most popular across the globe.
This popularity implies that there are tons of courses available online to get familiar with the software. From beginners to skilled designers, Adobe Photoshop has something for everyone.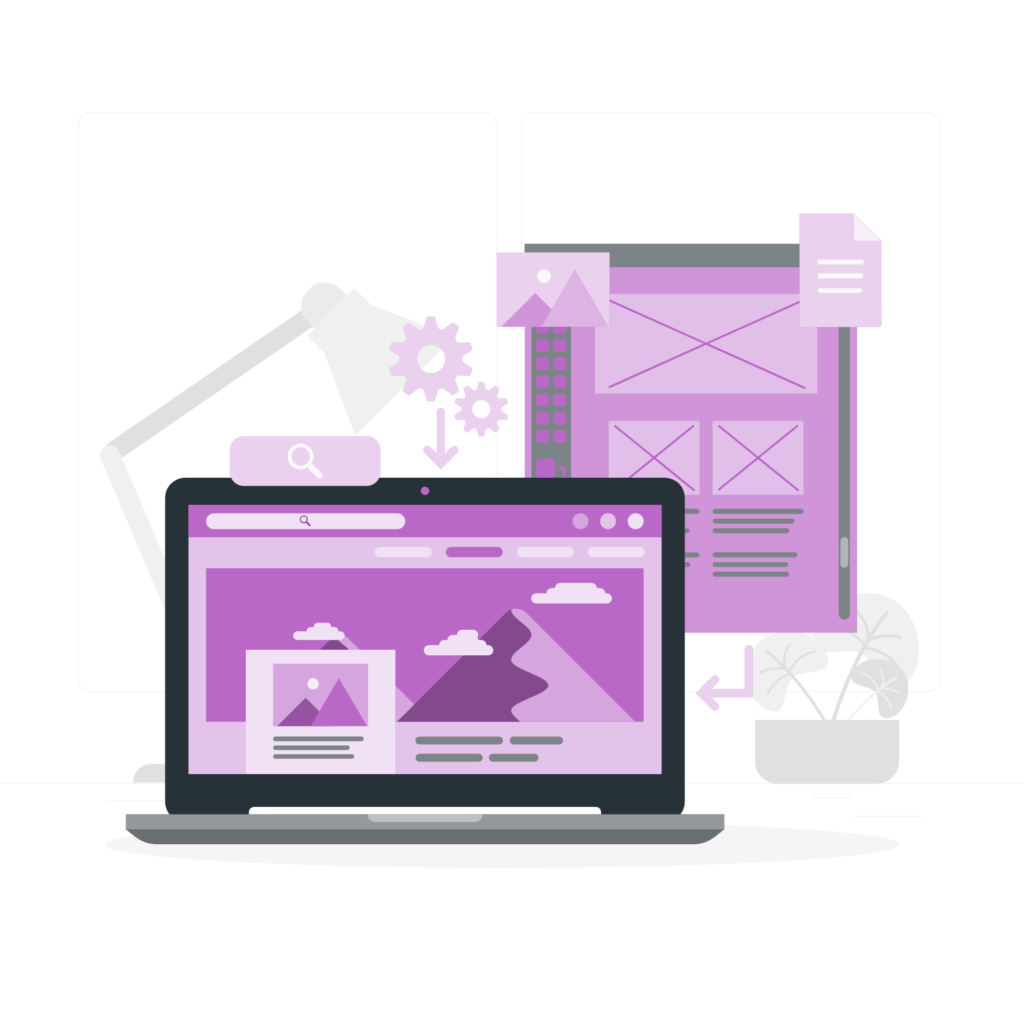 Adobe Photoshop is known for its more customizable user interface that fits the needs of all kinds of users. It also has a mobile application to allow varied usage.
One of the drawbacks of this software is that it offers less support to create vector images, i.e., computer-generated images like logos.
Sketch
Software type – Paid, Price – $99/yr for single user
Available on – Mac
Sketch focuses on digital design and can be used to create websites, interfaces, and apps. This graphic design software is not suitable for photo editing or publishing work. Sketch comes with many features and creative templates.
The learning curve of Sketch is lower thus suitable for beginners. The overall cost of this software is less compared to other software in the market. One of the disadvantages of Sketch is that it is only available on Mac.
Adobe InDesign
Software type – Paid, Price – $20.99/mo for a standalone app
Available on – Windows and Mac
This is another software from the Adobe house. Adobe InDesign is most popular in the publishing industry as it offers easy creation of magazines, posters, brochures, etc.
What distinguishes Adobe InDesign from Adobe Photoshop is the low learning curve. It is much easier to use and learn for beginners.
"Adjust Layout" is one of its prominent features as it automatically readjusts the graphics according to the text size. This makes it suitable for infographics.
Graphic Design Software For Professionals
If you are already well-versed in the graphic design field and are looking for graphic design software to meet your professional needs, then have a look at the following software.
CorelDraw
Software type – Paid, Price – $599.00 for license version, $198/yr for annual subscription
Available on – Windows and Mac
Professional vector designs have been made easier with CorelDraw. This software has powerful tools to help you work more efficiently. The availability of numerous customization options makes it an even more attractive choice.
CorelDraw allows you to take full advantage of touch features by offering a smooth transition from desktop to tablet mode. But unlike Adobe, it has no mobile application. Also, CorelDraw may not be easy to use for newbies.
Though a paid software, it offers three flexible payment options to its users along with a 15-day free trial. Thus, CorelDraw is a good option if you have a tight budget.
Adobe Illustrator
Software type – Paid, Price – $19.99/mo as a standalone app
Available on – Windows and Mac
Adobe Illustrator is the one-stop-shop for almost all designing requirements. This graphic design software is centered around vector designs thus allowing one to create logos, icons, etc.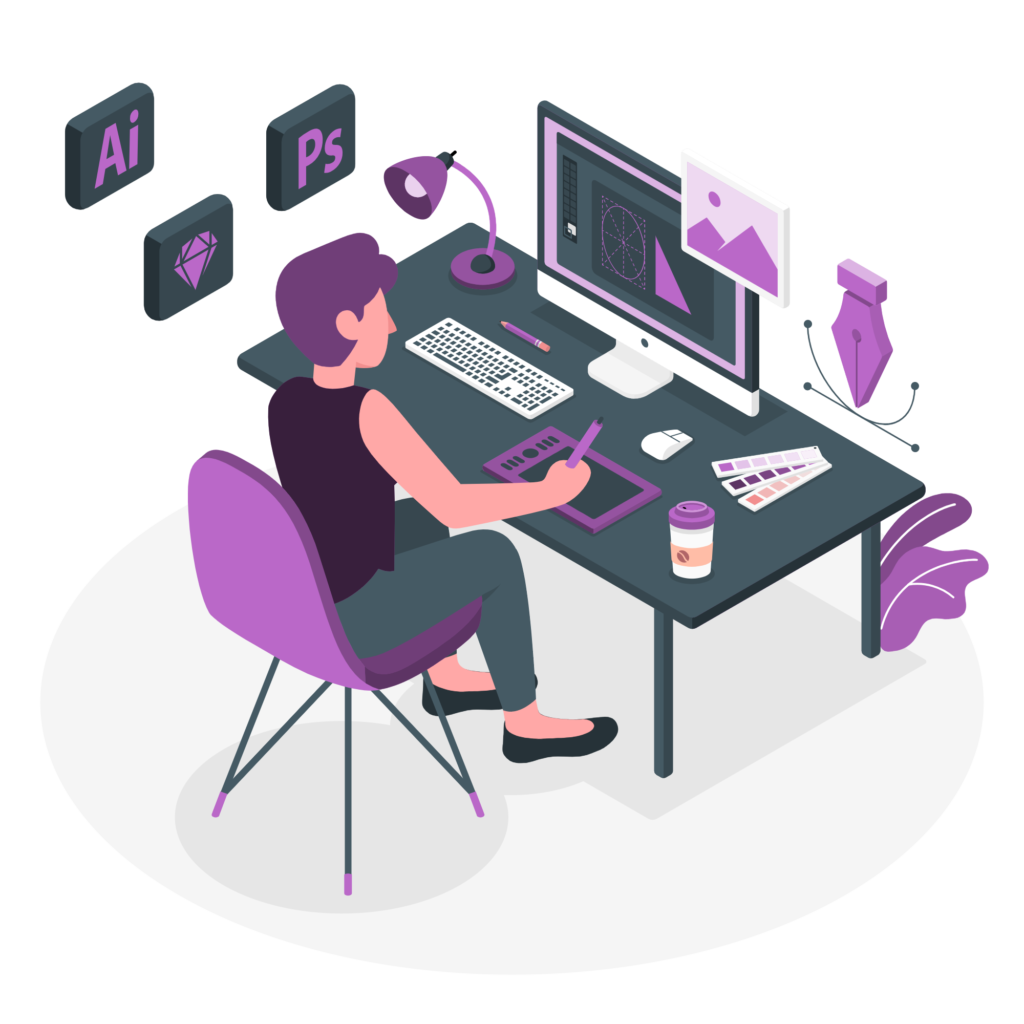 Just like other Adobe creations, this software has an amazing user interface and is highly customizable. The availability of professional templates is very useful for beginners.
But Adobe Illustrator comes bearing a steep learning curve as well. Also, compared to other vector design software, Adobe Illustrator can be considered as a costlier option.
Affinity Designer
Software type – Paid, Price – $49.99 for Windows & Mac, $19.99 for iPad
Available on – Windows, Mac, and iPad
If you are at an early stage of your design career, then Affinity Designer is a cheaper alternative to Adobe Illustrator. This software complements your workflow with smooth and effortless functioning.
A point worth noting is that its zoom feature goes as far as 1,000,000. Also, its dual environment feature lets you work on both vector and pixel art environments simultaneously.
Moreover, the iPad app is just as versatile as the desktop app. Though some Illustrator tools are not available on Affinity Designer, it's still a great option.
Free Graphic Design Software
Graphic design software comes with varied costs. If you are not ready to invest money in software yet, then the following list of free graphic design software will help you out.
Gravit Designer
Software type – Free version, & Paid Pro version, Price – $49.00 /year
Available on – Windows, Mac, Linux, and Chrome
This HTML-based graphic design application is capable of delivering high-quality vector images. From logos to illustrations and animations, everything is possible with Gravit Designer.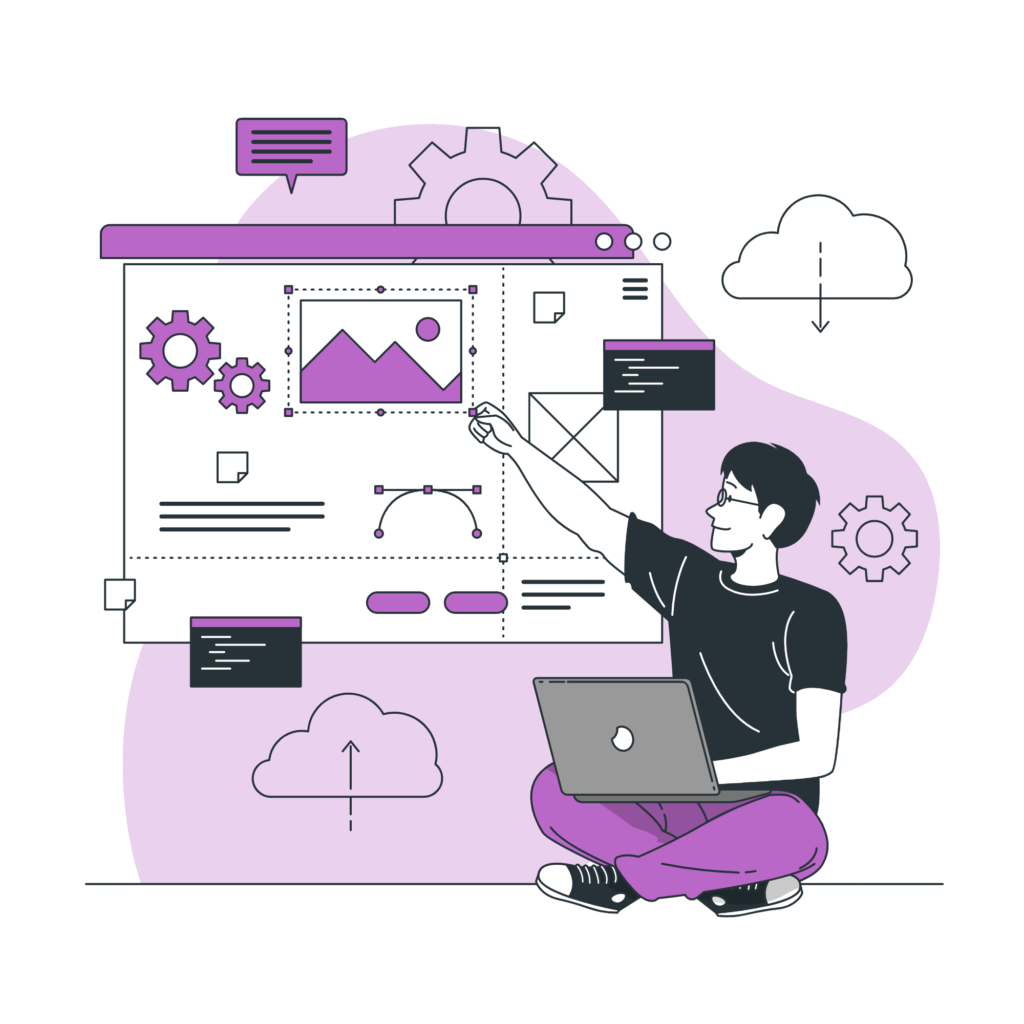 The portability of the software from any platform allows designers to work from any machine. It offers immense flexibility with its web browser and desktop app versions. Also, the software is highly customizable which fulfills user needs.
Though it has a free version, the paid version comes loaded with many features which aren't available in the free version. The choice is up to you, depending on your budget.
Inkscape
Software type – Free
Available on – Windows, Mac, and Linux
Inkscape is an easy-to-use graphic design software, making it a viable choice for beginners. It can be used by illustrators, designers, and web designers alike. The software is quite easy to understand and can be used to create art without any difficulty.
The user interface of Inkscape is quite commendable. It offers many different tools and features to create and edit vector images. Moreover, Inkscape is free software. But it works slower than other graphic design software.
Summary
There are plenty of graphic design software in the market each coming with a different set of features. Some basic features remain the same across all graphic design software. But there are many extra features such as the dual environment feature that comes along with different software.
Moreover, each software meets different needs and all have varied costs. While selecting a graphic design software, you should make sure that the software selected meets your needs and suits your budget.
You can get in touch with us for website development, app development, content and SEO creation, branding, ed tech services, and many other services. So, get in touch with us today to understand the complete schematics of business development.