We develop and design the most dynamic, extensive and substantial Decentralized Apps- DApps services which are secure and agile for different industries.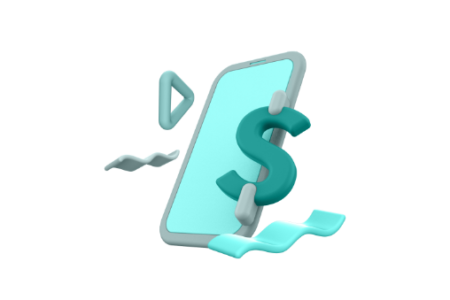 DApps also known as Decentralized Application is an application which is hosted on a peer-to-peer network  instead of on a single computer. 
Even though the frontend of these applications remain same as the frontend of a traditional website or application, the backend functions differently. The backend uses the smart contracts to connect with the blockchain network instead of connecting to an API. There is no centralized party tracking or monitoring the operations and data. 
DApps are useful for organizing big supply chains along with making the communication and relation between a service provider and user more transparent, effective and flexible. 
Our DApps Development Services
Upgradation Of DApps Services
A DApp requires up-gradation from time to time so that the business operations keep running smoothly and securely. We maintain, migrate and upgrade the DApp when the need or requirement for upgrading rises. Our developers assist in deploying new smart contracts along with updating microservices.
We have a team of experts who can assist and comprehensively support you in moving or transferring a running DApp application to any other blockchain platform by reusing the code base. Our team ensures a smooth functioning of your application in a hassle-free manner
We develop and design the most structured, unique, impressive yet easy to use User Interface. Our team ensures that the UI is made with perfection, this is a result of brainstorming different ideas, wireframe designs, low fidelity and high fidelity designs from the initial stage followed by testing it on interactive prototypes.
Our team of experts are well versed in various DApps storages, and assist you choose the one that is most suitable to your business model and requirements. Some of the things that we take into consideration before suggesting a storage space for your DApps is if they provide peer-to-peer trading, security, efficiency and low storage cost. We also ensure that you achieve a fair market price for these storages.
DApp development includes writing, testing and deploying smart contracts for various blockchain platforms such as Etheruem and Neo. Our team of experts study your business requirements and necessities to develop secure and efficient contracts. We also assist you in choosing a blockchain platform based on your business demands, to deploy the smart contracts.
Avail Monetary Benefits Using DApps
Frequently Asked Questions - FAQs
DApps are hosted on a decentralized, transparent yet secure peer-to-peer network.
DApps use smart contracts to process or implement transactions between two people without the need to rely on any central or third party authority.
DApps are needed because they are secure, private, unfiltered and have a good scope for growth.