Do you look forward to expanding your entrepreneurial idea into a full-fledged business? Are you keen on attracting potential investors to invest in your business plan, then you must know about how to design a pitch deck.
If yes, then the most perfect idea for you to attract your potential clients to engage with your business idea is through a pitch deck presentation. A pitch deck is a document/presentation that provides a comprehensive overview of your business idea and proposal.
The pitch presentation that you create will have to be much more than your ordinary PowerPoint presentation. It will have to include the right pitch, right design, and above all the necessary elements of a pitch deck presentation.
It might come across as a challenge for you to create the right pitch deck for your business idea. So, to help you and ease your worries we have created a comprehensive guide on what's a pitch deck and what are the different types of a pitch deck.
Your pitch presentation is the only opportunity for you to create the right first impression for your brand in front of your potential investors. It is all the more important for you to make the most of the opportunity with the right design and to help you with that we have a few suggestions on how to design a pitch deck.
What To Include In A Pitch Deck?
A pitch deck document is a must for you to attract funding from potential investors. The presentation should depict your business plan in a well-planned and structured way. It must be structured in a way that engages and interests the prospective investor to invest in your business.
Every pitch is unique in itself and should offer an altogether unique solution. It should mention all the necessary information while simultaneously engaging the investor with your pitch. Firstly the pitch should include information about the problem and solution along with the unique USP that you offer. Additionally, you should also mention all about the team, milestones, and business model of the project.
The information is just not the key to creating a successful presentation, you will also have to create a good design for your pitch deck presentation. To help you with designing the right guide, we have created this guide for you on 'how to design a pitch deck.'
Tips To Design A Pitch Deck-
A good pitch deck document is clear and succinct, fleshing out the most impressive and relevant form. It should be in a structured flow with a concise and crisp degree of information.
The design of your pitch deck is an essential element of your presentation and you ought to make it good. The more comprehensive, creative, concise, and corrective it is, the higher are your chances. A good pitch deck design should in itself engage with potential clients. Here are four quick tips for you on how to design your pitch deck presentation in San Fransisco, California:-
1. Integrate and Accentuate Graphs:-Charts are a great tool to maneuver the interest of the reader in a presentation. It is a fact that a human mind has a short attention span, so use charts. A quick tip using graphs like pie charts, bar graphs can be helpful.
A potential investor would not have hours to get scheme through all the pages and paragraphs for pivotal information. It becomes your job to provide them with all the necessary information. When you visually use a chart or graph to highlight and emphasize key figures, it accentuates your design.
2. Narrate your pitch into a story: A good pitch is one that effectively and efficiently narrates the story of your brand. Our mind processes information in points and when we engage the potential investor with a story, they will get a more comprehensive idea.
If you want to keep people hooked and connected with your idea during a presentation, tell them a story. When you create a story in your design for a pitch deck presentation, you leave a long-lasting impression.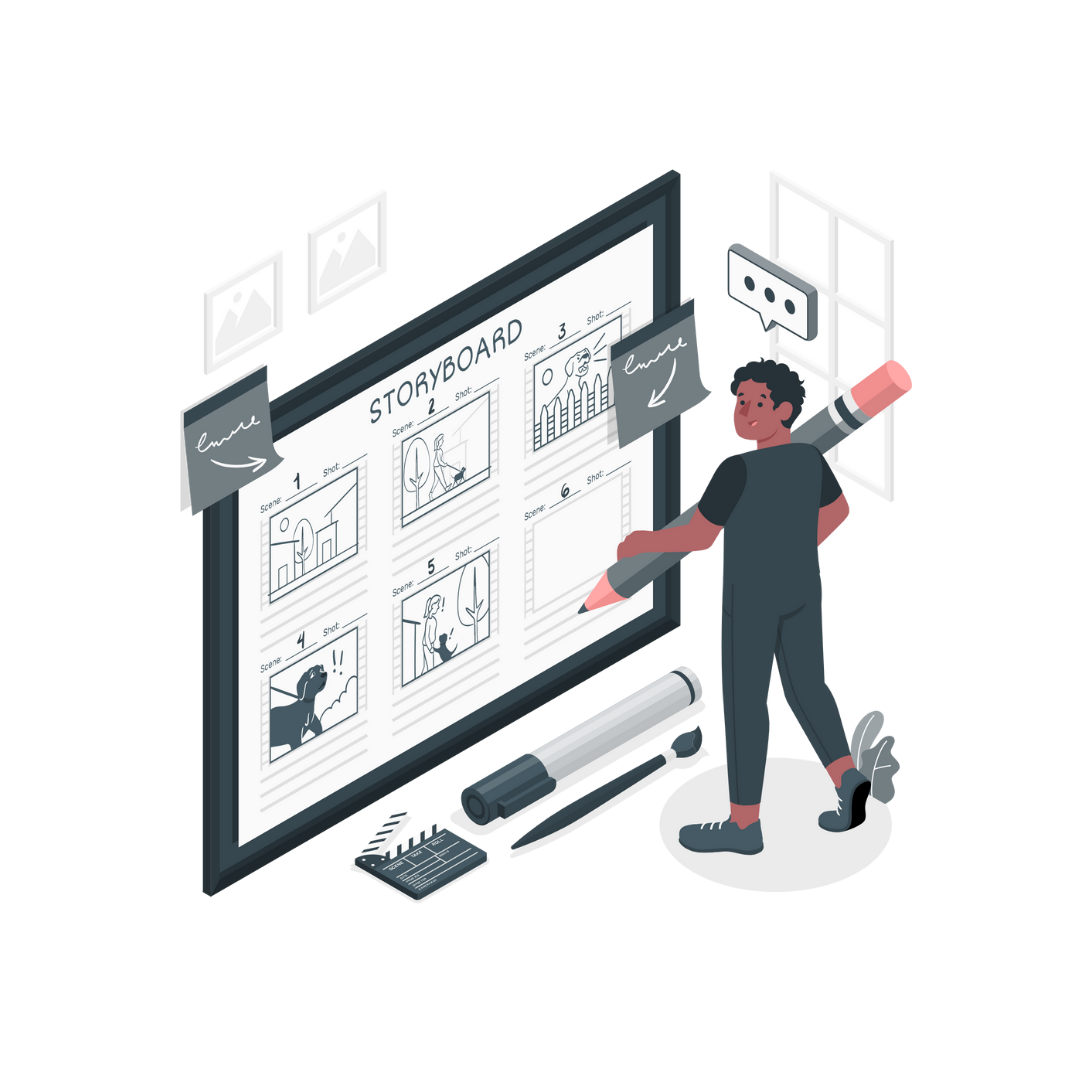 3. Integrate images and differentiate the sections: A picture is worth a thousand words and is the most impactful form of design for a pitch deck presentation. When you use stock images or create your photographs for your pitch deck, it becomes more appealing. Moreover, it also establishes the brand and personality of the business.
A quick tip for you is that you can also use images in the designs to differentiate the sections. It shall give your audience a legible break from reading all the text.
4. Design and divide content into simple segments: The simpler, creative, and clean your pitch deck is, the more likely you are to attract your potential elements. You ought to simplify your content, but here you shall have to take it a step further. Each slide should convey a single, simple idea — and not multiple ideas or multi-faceted ideas.
When you keep the content simple and soluble segments into your design, you are likely to attract your potential investors.
Do use these tips in your pitch deck and you are likely to create a spell-bounding pitch deck presentation. We hope you are successful in your venture.
We at Lampros Tech, Ahmedabad, India are a one-stop solution for all the services related to website development, app development, content, and SEO creation. Our services range across India and the U.S.A.Visit our website to know more about our services