2 months into 2023 and still looking for the best DeFi protocols for your DApps? Without further ado, let's look into DeFi, its importance and the top 10 DeFi protocols in 2023.
DeFi has been the prime essence of Web3 ever since Bitcoin came to existence with its immutable technology. Web3 has other features such as digital ledgers and encryptions to secure transactions. Decentralized finance has been a game changer for how finance is dealt in the Internet Age.
Working through Nodes, Smart Contracts, Validators, Staking, and Encryptions, Web3 paves a new path to how people interact. Individuals are responsible for their identity and data.
DeFi protocols ensure everyone has a smooth experience in web3 with regards to transactions and investments. Defi Protocols are of many types; such as Blockchains, DEXes, and DAOs.
So, let's take a look at the different DeFi Protocols that are promising this year. Our list of top 10 Defi Protocols for 2023 are as follows:
So, let's dig in and find out why these are the top 10 DeFi protocols of 2023!
Let's go!
The DeFi space is evolving at a rapid pace, with new projects and protocols emerging every day. In this article, we will discuss some of the most popular and promising DeFi protocols in the Web3 ecosystem.
Avalanche
Avalanche is one of the biggest protocols in Web3 for borrowing and lending. Crypto holders can stake different tokens from many blockchains and earn passively. They can also use the staked tokens as collateral to borrow other digital assets. The highly secure borrowing protocol ensures all loans are overcollateralized. It has a better infrastructure that leads to a faster and secure environment. The protocol permits DeFi users to securely reserve assets and enjoy the perks of permissionless loans. Avalanche's native token, AVA, is scarce with a total supply of just 16,000,000 tokens. In essence, the price of each token could be extremely valuable in fiat terms over time.
Uniswap Protocol
The Uniswap Protocol is one of the most popular decentral trading protocols. It is a market leader in the DeFi space by its total-value-locked (TVL). The UNI blockchain is wildly popular within the crypto space for building the automated market maker (AMM) system. An automated trading of DeFi tokens without any centralized intermediary. It commits to improve the efficiency of the trading. Uniswap's native token, UNI, is a governance token. The token helps create efficiency in trading by solving liquidity issues with covert solutions like DEXes.
Tezos
Tezos is a decentral blockchain platform that supports smart contracts and is used for various DeFi applications. It offers on-chain governance, allowing token holders to vote on protocol upgrades and changes. Tezos is famous for its baking mechanism, where token holders can delegate their tokens to validators in exchange for rewards. This provides an additional incentive for users to participate in securing the network. Several DeFi protocols get built on Tezos, including stablecoin and prediction market platforms. With its strong governance model and growing ecosystem, Tezos plays an important role in DeFi.
Chainlink
The Chainlink ecosystem serves as an abstraction layer for enabling smart contracts connected universally. Chainlink as an oracle network provides the stream of data to the smart contracts running on various blockchain platforms. The blockchain enables smart contracts on any blockchain to make use of off-chain resources. The primary goal of this blockchain is to have more powerful smart contracts. Chainlink achieves this by enabling the smart contracts to derive inputs from multiple sources in a decentralized manner. Various data comes from the oracle network – supply chain management data, price feeds, temperature inputs, and more. These help smart contracts take the right steps.
Curve
Curve is a decentralized exchange (DEX) built on Ethereum. It is designed to facilitate low-slippage swaps between stablecoins with low fees. It is designed to be a more efficient and cost-effective way to exchange stablecoins. Curve's unique liquidity pool model allows users to trade stablecoins with a very low slippage. Thus making it an ideal platform for traders who need to move large amounts of stablecoins. The protocol's native token, CRV, is used to govern the platform and provide liquidity to its pools.
Fantom
Fantom is a high-performance, scalable blockchain platform that is gaining popularity within the DeFi space. The high transaction speed and a lower fee enables users to perform DeFi operations securely.
Fantom is a high-performance, scalable blockchain platform that is gaining popularity within the DeFi space. Fantom has a main DeFi platform, Opera. Opera provides a range of decentralized applications including lending and borrowing protocols, automated market makers, and yield farming opportunities. The platform uses its FTM token for governance and staking, providing incentives for users to participate in securing the network.
Maker DAO
MakerDAO, is a decentralized finance (DeFi) protocol that allows users to issue and manage their own stablecoin called DAI. It is built on the Ethereum blockchain and operates using smart contracts. Consequently, MakerDAO uses collateralized debt positions (CDPs) to allow users to lock up their crypto assets and borrow DAI against them. This provides a decentralized alternative to traditional banking. This system also helps to maintain the value of DAI by using complex algorithms to manage its stability.
SYNTHETIX

Synthetix, or SNX, is a protocol that provides liquidity for many other DeFi platforms. It has deep pools of liquidity that are maintained by minting synthetic assets, which means users can have exposure to the underlying digital assets without needing to hold the asset itself. Synthetix is a strong and secure protocol that can dependably address a critical inefficiency in the DeFi ecosystem.
THETA

Theta, although relatively new in the scene has gained popularity quickly. The Theta blockchain comes with a purpose, a promise, and a plan to fulfill it for the benefit of Web3. The EVM compatible protocol serves NFTs in a DeFi fashion, permitting users to trade, buy, sell, and swap crypto. All these features while providing an architecture for video, media, and entertainment. Theta has a multi-level BFT consensus design. It constitutes of Validator nodes and Guardian Nodes that run parallel to each other to maintain security.
Terra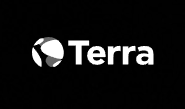 Terra is an open-source community blockchain protocol that leverages native tokens, oracle systems, and smart contracts. These serve to power the international payment process. It aims to decentralize the market by supporting all blockchains with its native stablecoin. The native coin, LUNA, is useful in many ways. LUNA employs itself to buy, send, or sell tokens as transaction fees. It's useful in community engagement and governance proposals. One can even spend a LUNA to buy some nice digital art. In addition to all this, staking LUNA gets you staking rewards for owning NFTs!
Summary
The Top 10 DeFi protocols possess a wide variety for all your needs from NFTs to DEXs, and secure transaction ledgers for all your bookkeeping necessities.
These protocols vary from being blockchains to DEXs and our top 10 has Avalanche, Uniswap, Tezos, Chainlink, Curve, Fantom, MakerDAO, Synthetix, Theta, and finally, Terra.
Don't forget to checkout our listicle on best Web3 Wallets for 2023. You do want to keep your cryptocoins safe 😉